CPD's are designed to continue and strengthen your professional skills. Our Hypnosis CPD's focus on key areas in the field of Hypnosis and Hypnotherapy
Learning is an experience. Everything else is just information. - Albert Einstein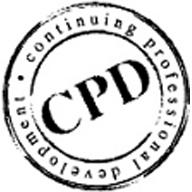 Below are a list of our planned CPD days for 2017/18 and if there is any area you are particularly interested but not listed please do contact us as we may be able to help. Who knows, we may even be able to add it as a CPD day very soon....
All our CPD days start with a case discussion so can act as supervision. This enables you to get the most out of the days plus connect to specific client examples that will help you and those attending.
All 1 day CPD's are £100 and run 9.30 to 4.30'ish. Refreshments are provided, you just need to provide your own lunch.
PLEASE NOTE THIS SPECIAL OFFER PRICE ENDS THIS YEAR - CPD in 2019 with be £125 per day
Forthcoming dates are:
2018 Dates
January 6th – Introduction to Hypnosis
January 20th - Introduction to NLP
February 3rd - Smoking Cessation and Addictions
March 24th - Business Builder Master-class
April 7th - Provocative Coaching
April 14th - Introduction to NLP
May 18th* - Metaphor and more
May 19th* - Anxiety Management
May 20th* - Regression (current life regression not past life regression) inc Analytical Hypnosis
June 2nd - Mesmerism To hypnotism – inductions and beyond
August 18th – Resilience
September 1st - Introduction to NLP
October 6th - PTSD, Trama, Phobias and more
November 17th & 18th - Mindfulness, Resilience and ACT (Acceptance Commitment Therapy)
November 24th – Building Scripts for Change: Writing hypnotic and persuasive scripts.
December 8th - Weight no more – Hypnosis for Weight Management and Hypnotic-Gastric Banding
*May CPD dates also count as module 4 of hypnotherapy course.
To book you can call 0121 251 6172 or This email address is being protected from spambots. You need JavaScript enabled to view it.. You can also pay the £100 using the paypal button below