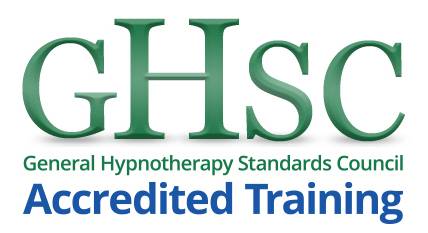 The Hypnotherapy Diploma is structured in two 3-day modules.
This Hypnotherapy Diploma Course page includes:
We teach students understanding and safe applications of hypnosis and hypnotherapy.

To enable the students to gain an understanding of the nature of hypnosis; to understand the professional and ethical issues surrounding hypnosis as a therapeutic approach.

For the students to have a general understanding of procedures for the application of hypnosis to common psychological disorders and difficulties, medical problems, and interventions; and to understand the rationale behind their use.

To enable the student to teach their clients suitable methods of self-hypnosis.

To enable the student to apply the process of hypnosis competently and confidently.

To enable the student to recognise whenever an unforeseen problem arises with a client that they, as a hypnotherapist, are not equipped to deal with; how to manage such a problem safely and how to refer on as appropriate.

To enable the student to explain the principles and uses of hypnosis to raise public awareness and understanding of hypnosis.
Structure
Module 1: Intro to Hypnosis: Underpinning Theory and Principles and Methods of Induction
The first module of the course is an introduction to hypnosis, techniques and treatments which will be invaluable for stress management and self improvement techniques. Along with hypnosis suggestibility test, you will have the opportunity to learn and practice methods of induction to start to build your skills.

Module 2: Hypnosis: The Sensory World, Language Patterns and Models of Communication
During the second module, you will be introduced to a range of personality types, that impact hypnotisability and the concept of mind-made movies. Next we will provide you with the opportunities to develop your understanding of how our language shapes our world, the structures of time that impact beliefs and how stories are naturally hypnotic and influential. The module concludes with developing effective treatment plans to create lasting change.
Core Curriculum
Nature of Hypnosis

History of hypnosis

Theories of hypnosis

Hypnotisability, scales, categorisation and flexibility of approach

Safety aspects

Selection and preparation of the client

Rapport, observation and feedback

Inductions and deepening

Ego-strengthening and positive suggestion

Anchoring

Self-hypnosis

Uses in clinical practice

Professional and ethical issues – good practice.

Treatment of anxiety

Introduction to psychosomatic disorder

Ideomotor signalling

Pain – analgesia / anaesthesia

Phobias – desensitisation

Reframing –treatment of habit disorder

Managing abreaction

Handling past trauma

The Therapeutic Relationship – drawbacks and uses

Use and construction of metaphor
Please contact us to discuss your interests in hypnotherapy training in Birmingham as we can help you make the right decision.
What does it cost?
The 6-day Hypnotherapy Diploma is GHSC accredited and costs £950 including GHR registration.
For more information please call us on 0121 251 6172 or email us
Course Dates:
Module 1: 4th to 6th February 2022

- FULLY BOOKED

Module 2: 11th to 13th February 2022

- FULLY BOOKED
Module 1: 14th to 16th October 2022
Module 2: 21st to 23rd October 2022
How can I book and pay?
You can pay by credit or debit card (PayPal), invoice, cheque or even good old CASH.
If you want to spread the cost you can even pay a deposit and spread the balance over interest-free installments.
You can pay a £150 deposit to secure your place, with a debit or credit card by using the link below
---
PLEASE NOTE: The Diploma in Clinical Hypnotherapy offered by Balanced Approach has been Assessed and Accredited at Foundation Level by The General Hypnotherapy Standards Council (UK). Successful graduates are eligible for registration with The General Hypnotherapy Register (the GHSC's Registering Agency) at Affiliate Status. To move to full practitioner status you will need to complete additional modules. Please see Clinical Hypnotherapy Course accreditation
For full Practitioner status please refer to our Clinical Hypnotherapy Course by clicking here
Save